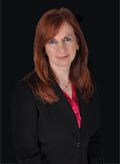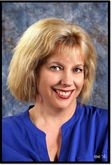 Patty Wenetschlaeger and Marla Kane Polk
Patty Wenetschlaeger is an Associate Judge of the 326 Judicial District Court. She has served as a mediator and arbitrator in many areas of law. Ms. Wenetschlaeger is known for her diligence in mediation and moving parties forward with creative and practical solutions to their conflicts. She is an adjunct professor teaching advanced mediation courses for Abilene Christian University's Master's Degree Program in Dispute Resolution. She has also taught for the Straus Institute at Pepperdine's School of Law in Malibu, California. Ms. Wenetschlaeger has been a speaker for the state bar of Texas promoting Pro Bono work in the area of Family Law and is also a conference speaker, emphasizing the need for dispute resolution methods in the faith-based communities.
In addition to her mediation practice, Ms. Wenetschlaeger practices in the area of Family Law and Non-Profit Law, including religious organizations and other public charities. Ms. Wenetschlaeger is licensed to practice law in the state of Texas and in the U.S. Northern District of Texas. Within the area of Family Law, Ms. Wenetschlaeger handles all legal matters affecting children and families, including marital relations and divorce, custody, child support, enforcement, paternity, grandparent access, and adoption.
Ms. Wenetschlaeger attended Pepperdine University School of Law in Malibu, California where she received her Juris Doctor along with a Master of Dispute Resolution from the Strauss Institute at Pepperdine. She was selected for a fellowship with the Strauss Institute for Dispute Resolutions and served as a mediator in the Ventura County, California Family Courts and trained inner city students in Peer Mediation. She attended Abilene Christian University where she received a Master of Science in Clinical Psychology.

Patty is a practicing attorney with a busy schedule, but she welcomes specific inquiries at this email address. 
Marla Polk serves as a mediator and conflict and communications specialist.  Ms. Polk comes from the private business sector in the field of financial services and trained hundreds of employees over twenty years.  She specializes in workplace disputes. She is the author of the book "Grief Survivor, A Love Story".
Ms. Polk is highly regarded for her emotional intelligence, and for her extraordinary ability to balance straightforward logical thinking with the emotions that can sometimes impel us without our conscious decision to allow it.  Her proven ability to handle conflicts judiciously and empathetically - to keep emotion and reason in harmony - make her an ideal facilitator of interpersonal relationships.
She is the president of the Palm House a nonprofit that helps at risk women and children.  Her specialty is communication coaching for women that have been  victims of violent crimes.  Her unique perspective as a mediator, manager and mentor gives invaluable experience in all areas of conflict resolution, communication coaching and mediation. 
She has a B.A. from the University of Kansas in Lawrence, Kansas and a Master's Certificate in Conflict Resolution from Abilene Christian University.  She is a certified arbitration professional for the Better Business Bureau. She is Restoration Justice Circle Certified.

Marla is our primary contact, and can be reached for any questions here.