Meet Our Founder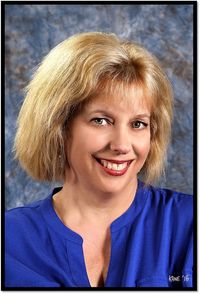 Marla Polk serves as a mediator and conflict and communications specialist.  Ms. Polk comes from the private business sector in the field of financial services and trained hundreds of employees over twenty years.  She specializes in workplace disputes. She is the author of the book "Grief Survivor, A Love Story". 
Ms. Polk is highly regarded for her emotional intelligence, and for her extraordinary ability to balance straightforward logical thinking with the emotions that can sometimes impel us without our conscious decision to allow it.  Her proven ability to handle conflicts judiciously and empathetically - to keep emotion and reason in harmony - make her an ideal facilitator of interpersonal relationships. 
She is the president of the Palm House a nonprofit that helps at risk women and children.  Her specialty is communication coaching for women that have been  victims of violent crimes.  Her unique perspective as a mediator, manager and mentor gives invaluable experience in all areas of conflict resolution, communication coaching and mediation. 
She has a B.A. from the University of Kansas in Lawrence, Kansas and a Master's Certificate in Conflict Resolution from Abilene Christian University.  She is a certified arbitration professional for the Better Business Bureau. She is Restoration Justice Circle Certified. 
Marla is our primary contact, and can be reached for any questions here.
Meet Our Speakers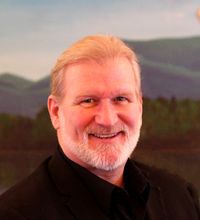 Tony Barker
Tony Barker brings a wealth of "Real World" experience to Resolution Solutions.  A Black Belt who teaches Peace, a highly sought-after Entertainer (Live Music, Comedy, Radio) with experience in Management (Radio, Manufacturing, Martial Arts), Mr. Barker specializes in Transformational Thinking; school-to-workplace, employee-to-Leadership, Military-to-Civilian employment, and Conflict-to-Wellness. 

His Speaking engagements are a fun, intense invitation to consider The Bigger Picture, balancing entertainment with serious, life-changing Substance. Tony offers real-world (and sometimes hilarious) examples of being more valuable, rather than seeking a raise, and considering what's needed, as opposed to what you want to sell.
Geoff Kane
Geoff Kane received a Bachelor of Fine Arts from Arizona State University and went on to pursue a Master of Education with an Emphasis in Diversity and Equity Issues in Education from the University of Illinois. A dedicated Social Justice Education Professional with more than 15 years of educational and professional leadership experience in developing interactive lesson plans, curriculum alignment, differentiated instruction, classroom design, and a focus on creating an open learning environment.  Kane excels at working with and teaching students to understand all aspects of social justice principles with an emphasis on diversity and equality.  Outstanding communicator recognized at the Gilbert School District High School Teacher of the Year for consistently going above and beyond in the position.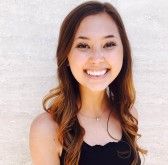 Emery Bost
Emery Bost earned her Bachelor of Business Administration in Management, with a certificate in Tourism and Hospitality Management from Texas A&M University. Mrs. Bost is the Director of Communications for Resolution Solutions. Through her on the job experience in Guest Services for a non-profit and her internship in Human Resources for a major energy corporation, Emery has developed many business competencies, as well as the ability to relate to customers and employee's needs. The management training program with Marriott International furthered her knowledge of communication and breaking down barriers related to multi-generational, multi-ethnic, and multi-language issues. Her most recent job as an Aptitude Consultant with Johnson O'Connor Research Foundation equipped her with the ability to work with various age groups of clients as well as further her public speaking and presentation abilities. 
Emery's ability to cater to her audiences learning styles and personalities leads to an individual, genuine connection with those she is communicating with. 
emery@resolutionsolutions.net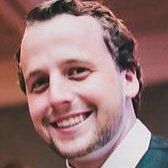 Wesley Polk
Wesley Polk earned his Bachelor of Arts in Communication, with a Minor in Leadership Studies, from Texas A&M University.  In his role as Senior Counslor, and other Youth Leadership positions, Wesley has honed a speaking style that captures and retains the attention of energetic young people, and whether through his Internship at a national mission-critical service provider, or his current position at 1Stone solutions, his straightforward style has won the respect of customers and contractors alike. 
Mentor and Leader throughout his college years, Wesley's communications training, experience, and faith has led to a natural and engaging presence that connects with an audience on a deep level.
Kathy Giebler
Kathy Giebler was raised on a dairy farm in southern Indiana.  She attended Manhattan Christian College, eventually obtaining her undergraduate degree from Kansas State University.  
She moved to western Kansas, raised three wonderful children, and worked several years for various mental and medical organizations. In 2014, as her youngest child began her junior year at Kansas State University, she moved to Abilene, TX and began working on her Masters through Abilene Christian University.  She obtained her Masters in Marriage and Family Therapy in 2016.    
She is currently a mediator in Abilene, TX. She also maintains a private therapy practice, working with individuals, relationships, and groups.